Jewels of Jaipur
Founded by Maharaja Sawai Jai Singh II, Jaipur ( also known as Pink city) , the capital city of the western Indian state of Rajasthan  houses some of the most beautiful palaces and forts in the world!
Jal Mahal: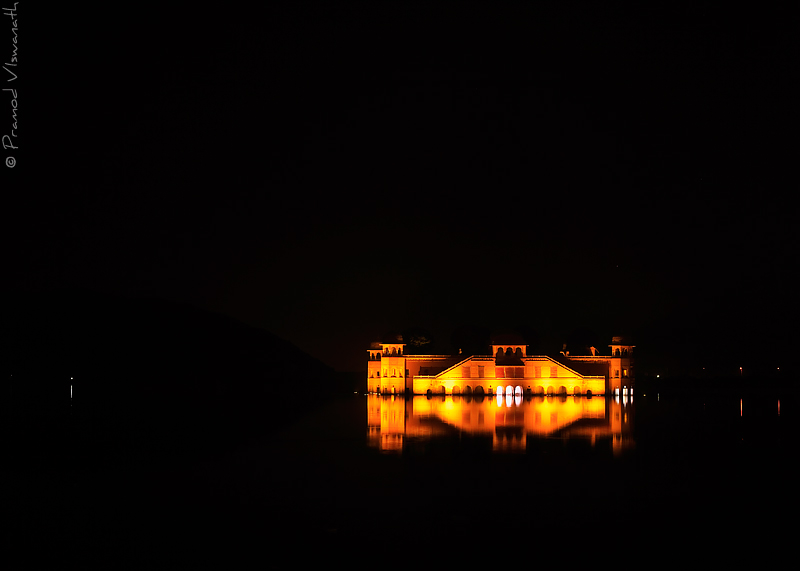 Jal Mahal, Jaipur, Rajasthan, India
Right in the middle of Man Sagar Lake in the the Jaipur city, like a sparkling diamond, this beautiful 'Water Palace' endures on the lake as a testimony to beauty of Indian art and architecture. Surrounded by Nahargarh hills ranges , this place screams architectural wonder. With blending of Rajput and mughal architectures, it is a treat to watch this 5 storeyed red sandstone palace come to life at night. Chhatris ( dome-shaped structures ) are all around Rajasthan and this place is no exception.
Amber fort / Amer fort: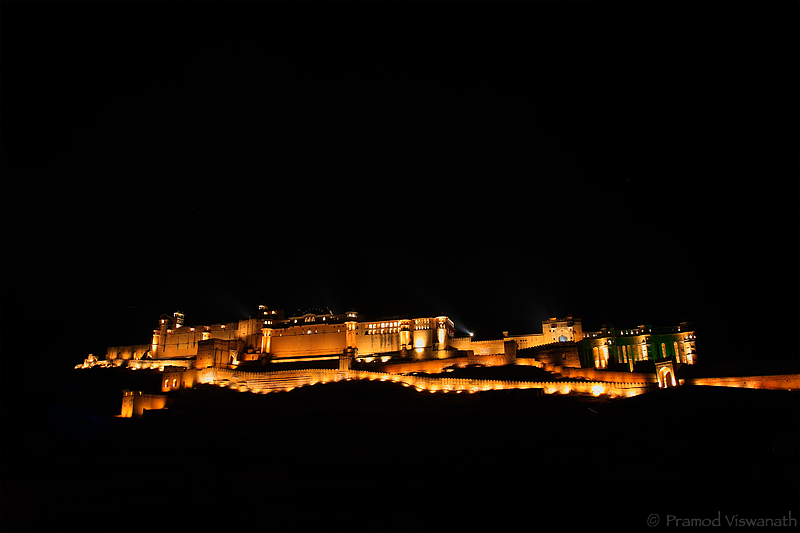 Amer Fort / Amber Fort , Rajasthan, India
Overlooking Maota Lake, this fort is another jewel of Jaipur. With its multi level layout plan built with red sandstone too, it contains various courtyards like Diwan-e-Aam ( hall of public audience), Diwan-e-Khas ( hall of private audience), Sheesh mahal and Sukh Niwas. Many maharajas of Rajasthan lived here with their families. It is strategically constructed on top of the hill called Sheel ka Teela ( Hill of the eagles) along one of the Aravalli Ranges. We had a great opportunity to visit both the places at night and I think it is a fascinating experience!
Without being too verbose, in this post, I would let the images speak for themselves.
Inspired, immersed and enchanted by the architectural wonders of Rajasthan.

One response to "Jewels of Jaipur"